Kaj Stenvall's extensive exhibition opens in Turku
15.6.2023
Stenvall: I will paint until the war is over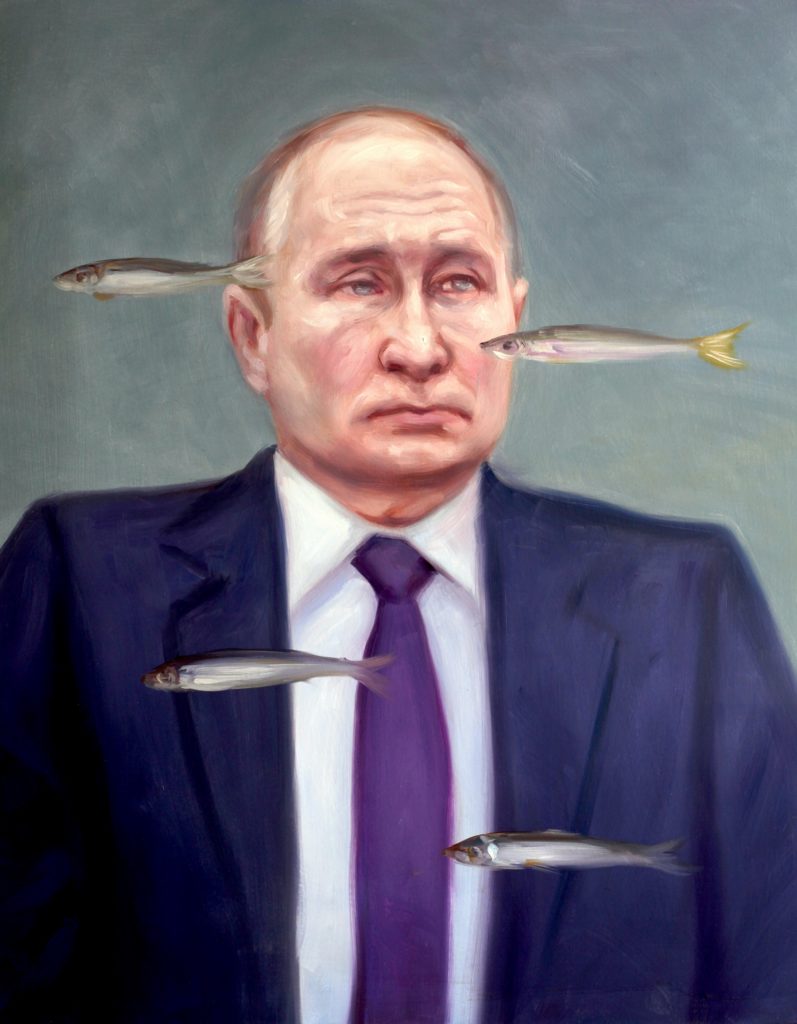 Painter Kaj Stenvall's large Ukraine themed exhibition opens on Friday 16th June in Art House Turku. The exhibition consists of 122 paintings, which depict Russia's war of aggression and the background to the crisis, dating back to the annexation of Crimea in 2014. The exhibition is a standpoint for peace and against the war as well as an expression of support for Ukraine.
Most of the paintings portray the war, which broke out in February 2022, and the central figures in the conflict, for instance Russia's president Vladimir Putin.
War is demanding as a topic, but satire and irony will hopefully make the viewing experience a bit lighter. Ridiculing the ones in power always delights the public. I hope of course that the war ends during the summer and that Russia will back off from the conquered areas. However, it is sure that I will continue on this topic until the war has ended, Kaj Stenvall says.
The initiative to the exhibition came from Taiko, the online store for Finnish art, and it is produced by Kaj Stenvall, Art House Turku and Taiko.
It is one of this year's most thought-provoking exhibitions in the Finnish art field. The paintings have attracted broad interest, also internationally, and we expect tens of thousands of visitors. It is a pleasure to bring this collection before the public, Jere Pensikkala and Patrik Edman, the CEOs of Art House Turku and Taiko, conclude.
The exhibition Faces of War is on display in Art House Turku 16.6–6.8.2023. Partners in the exhibition are Rettig Group, Drama Queen Communications, Painotalo Painola, Ilonalt Creative and Kakola Brewing Company.
Besides the physical exhibition Taiko arranges a sales exhibition online with other paintings by Kaj Stenvall during 1.6–31.8.